United Orthopedic Corporation
Belgie SA
Rue Auguste Beernaert 1-12
1480 Tubize
Belgie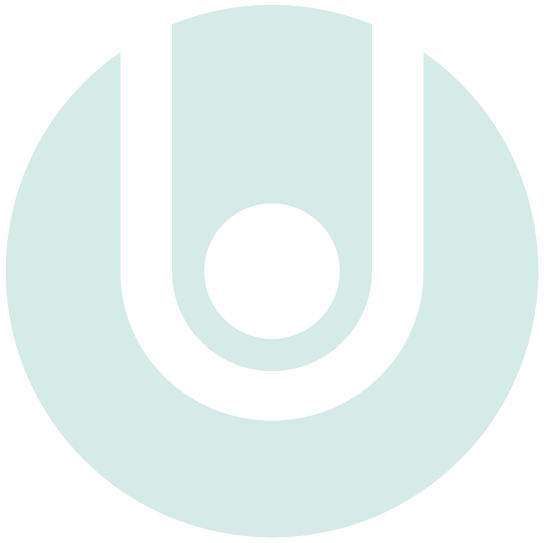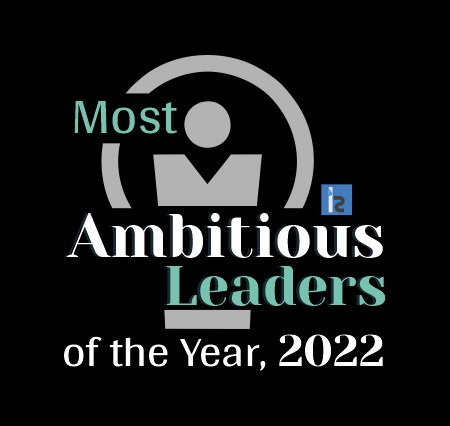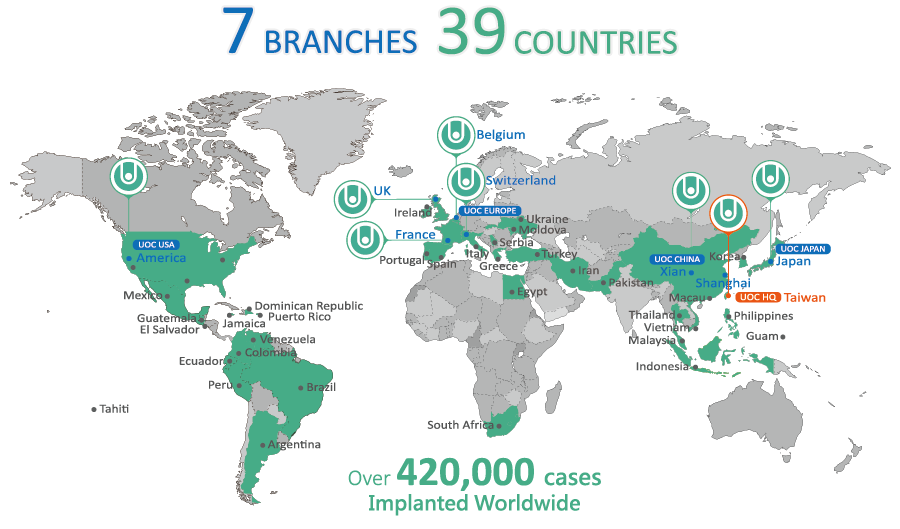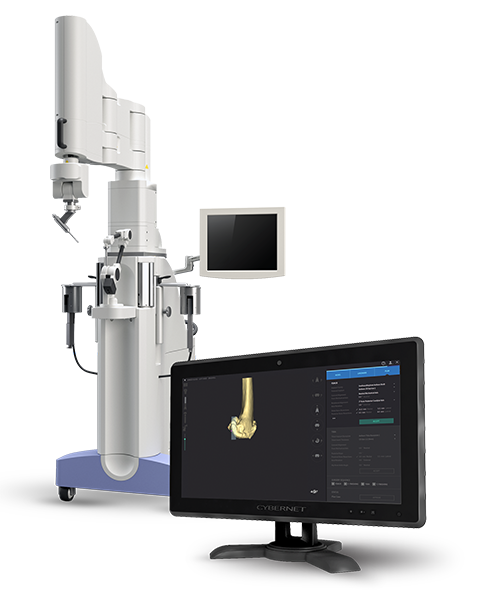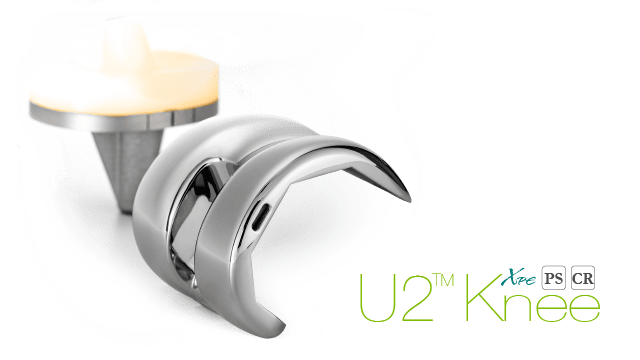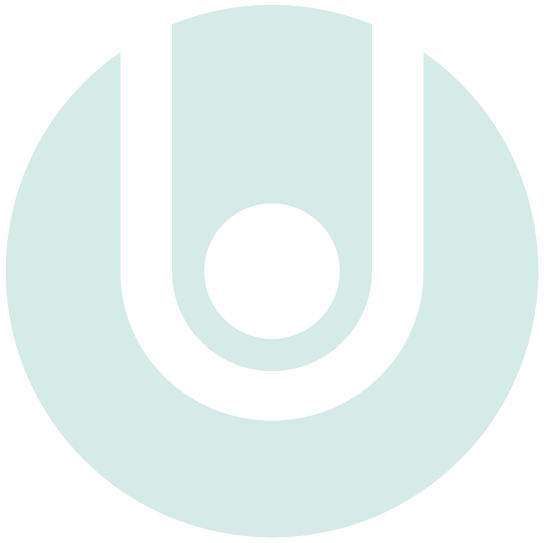 +
Partnerschap
United Orthopedic Corporation en THINK Surgical hebben een samenwerking ondertekend om de nauwkeurigheid te verbeteren en te streven naar reproduceerbare resultaten in de totale knie-artroplastie. In het kader van dit partnerschap zal UOC Europe als exclusieve distributeur van THINK in Europa optreden.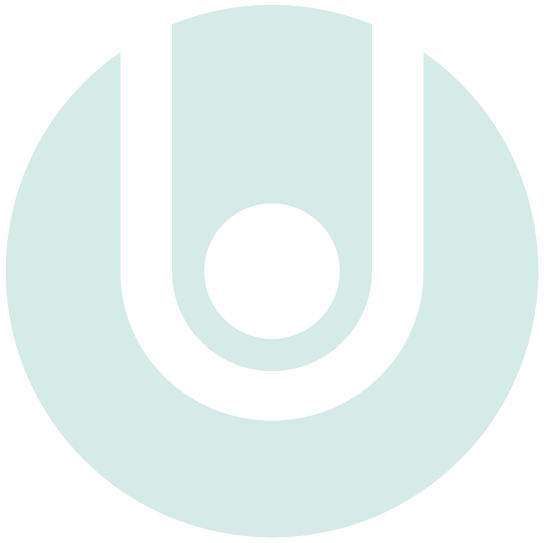 Implant and
Tissue-Replacement Products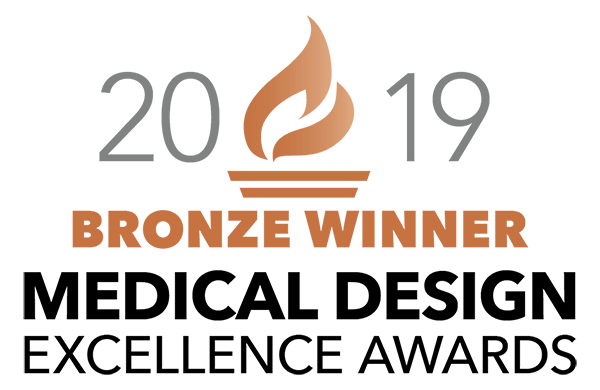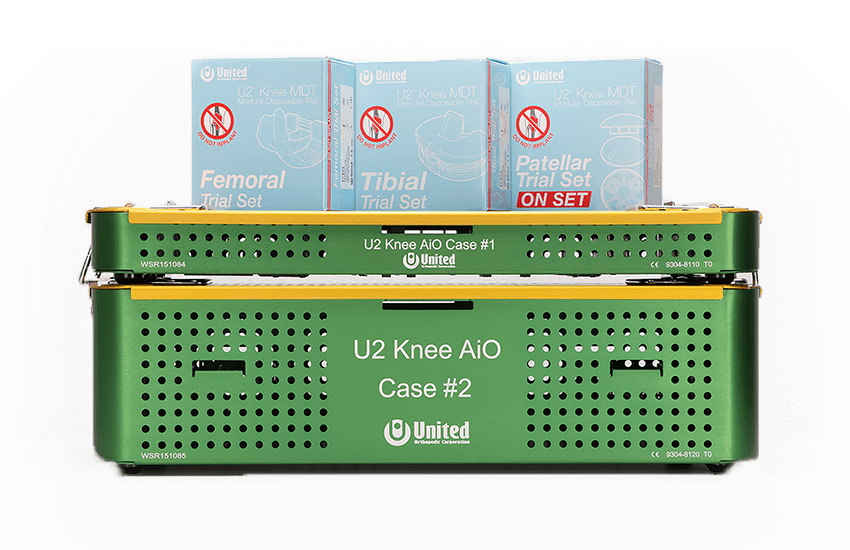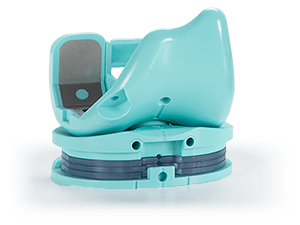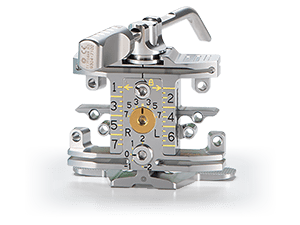 Welkom bij U.O.C. Zwitserland
United Orthopedic Corporation
United Orthopedic Corporation Zwitserland is de Europese hoofdzetel en het distributiecentrum voor orthopedische knie- en heupprothesen en instrumenten.
In 2017 heeft U.O.C. de Internationale Industriële Innovatie gekregen tijdens het EFORT. We hebben ook meer dan 70 patenten aangevraagd voor onze producten.
Onze implantaten hebben F.D.A.-goedkeuring en C.E.-markering verkregen  en voldoen aan de ISO 13485-normen: 2016, zoals bepaald door het BSI. We hebben ook goedkeuring verkregen van: TFDA (Taiwan), NMPA (China), KFDA (Korea), PMDA (Japan), ANVISA (Brazilië) en andere betrokken afzetmarkten.
Onze kantoren zijn ondergebracht in Pully, nabij Lausanne met vestigingen in Frankrijk, Ierland, België, het Verenigd Koninkrijk en Spanje.
We hebben ook vertegenwoordigers in Italië en Oekraïne.
United Orthopedic Corporation staat ten dienste van chirurgen en hun patiënten op basis van :
innovatie, proximiteit, integriteit, verantwoordelijkheid, hoogstaande kwaliteit, scholing, beschikbaarheid.
Over ons

United Orthopedic Corporation Belgie is de Belgische dochteronderneming van United Orthopaedic Corporation die werd opgericht in Tubize.
Contactgegevens
United Orthopedic Corporation Belgie
Rue Auguste Beernaert 1-12
1480 Tubize
Belgie
Scroll naar bovenzijde
We use cookies on our website to give you the most relevant experience by remembering your preferences and repeat visits. By clicking "Accept", you consent to the use of ALL the cookies.
Privacy Overview
This website uses cookies to improve your experience while you navigate through the website. Out of these, the cookies that are categorized as necessary are stored on your browser as they are essential for the working of basic functionalities of the website. We also use third-party cookies that help us analyze and understand how you use this website. These cookies will be stored in your browser only with your consent. You also have the option to opt-out of these cookies. But opting out of some of these cookies may affect your browsing experience.
Necessary cookies are absolutely essential for the website to function properly. This category only includes cookies that ensures basic functionalities and security features of the website. These cookies do not store any personal information.
Any cookies that may not be particularly necessary for the website to function and is used specifically to collect user personal data via analytics, ads, other embedded contents are termed as non-necessary cookies. It is mandatory to procure user consent prior to running these cookies on your website.